Featured Courses & Training Programs
EXAMPLE
About Spiritual Journey
This is the online platform owned & utilized by Spiritual Journey Energy Healing Training to provide online programs and training to help you learn, heal & evolve as a conscious spiritual being. We want to help you fully embrace all that you truly are so that you can expand your capacity to love yourself and others more completely. We openly share with you wisdom and knowledge that will help you along your healing journey to shine bright in this world.
Our tribe consists of people from all different backgrounds and we are so blessed to be able to provide a safe space for our members, other healers, coaches, and therapists to do deep self healing and develop their amazing innate gifts so they can heal their own self and help raise the consciousness of those around them.
We support individuals in understanding their life as a learning experience for their soul and guide them in making positive life changes while honoring and respecting each individual's unique life experiences and journey as an evolving spiritual being.
We provide services, workshops & energy healing training/certification. Visit our main website for more info!
Inspired & Empowered By
Brynna Lyon
Spiritual Healer, Certified Energy Therapist & Energy Healing Trainer/Teacher
560 hr. Diploma in the Art and Science of Energy Healing & Vibrational Medicine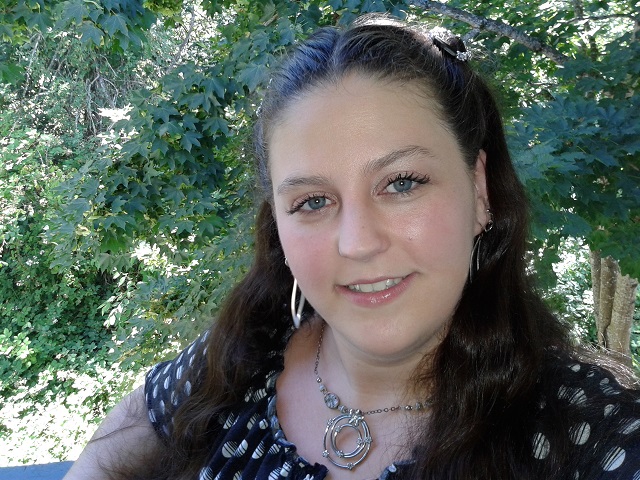 Inspiring Words from Our Tribe
Here's what makes us the best at what we do!!
"Brynna is truly an incredible and very gifted energy healer. I went to see her after some close friends recommended her. I was struggling with grief and my heart was very heavy. I had been having trouble breathing, feeling like someone was sitting on my chest and making it hard to take deep breaths. This had been going on for months. I came into understanding that grief is associated with the lungs in Chinese medicine. During my session and afterwards, I experienced the weight being lifted off my chest and was able to take deep breaths. I had an emotional release, which was very much needed. Brynna created a sacred space where I could be vulnerable and let emotions flow, without any judgement. She operates from a place of love and compassion and it truly shows! I have seen her multiple times and always leave with such gratitude in my heart for the work that she does and the healing it brings me. Thank you Universe for Brynna!!!"
Aimee, Sumner, WA
"Brynna helped me with my anxiety and issues I was having with my spleen. I had done so much on my own prior to my appointment with her and nothing was helping. I originally went to her for the benefits of the ionic foot detox not realizing she was an energy healer/spiritual healer.. which I had been looking for since 2018! It all happened very much in synchronicity. I've had two sessions of the energy healing and her gifts have helped me tremendously. She is kind, supportive and fun. I recommend her to anyone who can't seem to work past their physical pains and ailments with the traditional way of chiropractic care and massage, and this recommendation is coming from a massage therapist🤭. She is good at what she does and you feel lit up and inspired after you leave her office. My husband also saw Brynna for his anxiety and chest pain and after a day he was feeling much better, and anxiety free. I'm not saying she's a one stop fix all, I don't think anything works that way. Healing is a creative process and it takes effort on the clients part, but I definitely believe she has many solutions, knowledge and guidance to help the ones who want it. She also helped clear and cleanse my space at home. She's amazing and multitalented!"
Allysa, Tacoma, WA
"I've struggled with anxiety, emotional pain, have also been diagnosed with PTSD and I have tried many forms of therapy including different types of energy healing, counseling, and specialized rapid eye movement counseling which still did not provide me enough relief to break through "the funk" and help me move forward in life and out of being stuck. 
Enter Brynna: I've had numerous appointments with Brynna and continue to be blown away by her intuitive ability to know what going on with me both physically and emotionally. She has a gift like no other provider I have seen. I can now say with confidence that my funk is gone. I feel noticeably more grounded, confident, focused and able to make decisions without questioning myself. I no longer feel exhausted. Brynna has a gift and is a gift from God. I've noticed a major shift in my personal growth and finally feel at peace with who I am. If you feel stuck or overwhelmed much of the time, lack energy, have a desire to find your true self, need grounding and balance in your life, I highly recommend Brynna. You will not be disappointment. I only wish I'd stumbled upon her earlier in life but am so thankful to her for starting me on my healing journey.
Karin, Puyallup, WA
Check your inbox to confirm your subscription